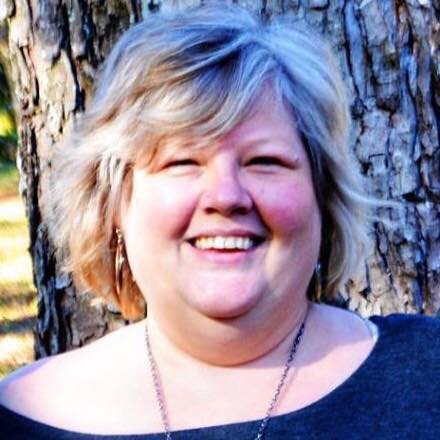 Sandy attended Montgomery School of Bodywork and Massage. Upon passing the National Certification Board for Therapeutic Massage & Bodywork in August 2011, she began her career of massage in Prattville, Alabama.
After many years of massage Sandy can honestly say she has truly found her calling. The entire process from the "administrative" end of the business to the "hands on" sessions, she claims this to be the most rewarding thing she has ever done. During the intake process, Sandy evaluates gait, posture, body mechanics, and structure of the body in order to implement a plan of care. While Sandy is very clinically minded, she doesn't throw out her intuitive nature. This combination allows her to achieve a more effective result.
She specializes in deep tissue work, and provides relief for back pain, TMJ disorder, carpal tunnel, tennis elbow, golfers elbow, neck pain, geriatric complaints, plantar fasciitis, shoulder complaints, sports related injuries, high blood pressure, and depression just to name a few.
She is currently located in Prattville, Alabama, call 334-320-0371 or click the "book now on massagebook" button at the top of the page to schedule your appointment today.
Sandy is a member of Associated Bodywork and Massage Professionals.
Continuing Education Courses
Orthopedic Massage
Effective Treatments for Sciatica
Working with TMJ Disorder
Working with Frozen Shoulder
Post Mastectomy& Reconstruction Massage
Insurance Billing for Massage Therapists
Other Education
Integrating Couples Massage Training
Massage Cupping Massage Therapy Face Lifting & Drainage and Scar Care
Dermoneuromodulation
A little background about myself and how I came to where I am today. I was introduced to the healing effects of massage by my wonderful grandfather, Penniman Williams (of blessed memory), who encouraged me to become a massage therapist. Unfortunately, this wasn't realized while he was still with us, but I carry him in my heart always.
When I was 13 my grandfather taught me how massage can help people with illnesses.
He gave me a book and asked me if I would "learn it and heal us all". I did. I loved every moment of it; I loved helping people with their ailments; I still do.
My aunt and I have used massage as pain management for our fibromyalgia for years. We, along with many other family members suffer from "knots" in our backs, ribs, arms, and shoulders, which has given me many (before massage school) years of practice on relieving people of said "knots" using acupressure.